Lojas Renner reports growth of 10.5% in same store sales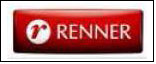 LOJAS RENNER S.A., the second largest apparel department store in Brazil announces its results for the third quarter (3Q10) and the first nine months of 2010 (9M10).

Highlights of the Period

• Net Revenue from Merchandise Sales rose from R$ 486.7 million in 3Q09 to R$ 568.7 million in 3Q10, a growth of 16.8%. Same Store Sales improved +10.5% between the months of July and September. For the 9M10 period, Net Revenue from Merchandise Sales was R$ 1,639.0 million versus R$ 1,404.1 million, while Same Store Sales were up +10.5% against -2.2% for the 9M09 period.
• Gross Profit from Merchandise Sales recorded R$ 269.1 million in 3Q10 and the Gross Margin from the Retail Operation was 47.3%, representing an increase of 1.3 percentage points. For 9M10, Gross Profit from Merchandise Sales was R$ 811.8 million, Gross Margin reaching 49.5%.
• Results from Financial Services were R$ 44.0 million in 3Q10, a growth of 60.5% over the R$ 27.4 million posted for 3Q09. In the 9M10, Financial Services generated a result of R$ 107.9 million versus R$ 70.9 million in 9M09.
• The Renner Card reached a grand total of 16.4 million units in September 2010 and the average ticket increased to R$ 125.67 in 3Q10, 7.4% higher. In the 9M10, the average ticket was R$ 127.38, a growth of 8.5%.
• EBITDA in 3Q10 was R$ 105.0 million, representing an increase of 42.0% compared with R$ 73.9 million for the same period in the preceding year. EBITDA Margin was 18.5% against 15.2% in 3Q09 with an increase of 3.3 percentage points. In the 9M10 period, EBITDA totaled R$ 337.6 million and the EBITDA Margin reached 20.6%.
• The Company ended 3Q10 with a growth of 86.3% in Net Income, increasing from R$ 30.6 million to R$ 57.0 million. In the 9M10 period, Net Income increased 107.1% year on year.

Store Operating Performance

The third quarter of the year is characterized by the August switch in collections with the introduction of the tendencies and items traditional to spring-summer season fashions. The period between July and September 2010 saw a good sales performance set against the background of a favorable consumer environment driven by several macroeconomic variables such as robust levels of consumer confidence, lower unemployment and the increased number of formal job opportunities in the economy. As a result, Net Revenue from Merchandise Sales was up 16.8% in 3Q10 and 16.7% in 9M10. Same Store Sales in turn reported an increase of +10.5% both in 3Q10 and the period between January and September.

The Company's business continued to report improvements, all of them in line with the operational initiatives adopted over the past few years in the supply chain, adjustments in the quantities of domestically-made items vis a vis imports, improvements in stock composition and procurement planning as well as an upgrading in the processes for developing the collections and a better understanding of the particularities of each of the country's regions. These initiatives have fed through to gains in Gross Margin, rising from 46.0% in 3Q09 to 47.3% in 3Q10 and from 46.8% in the 9M09 period to 49.5% in the first nine months of the year.