Trimera realigns retail, licensing & sourcing division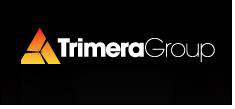 The Trimera Group has announced a recent realignment in its operations to leverage existing organizational strengths and create a renewed focus on realizing brand synergies across retail, licensing and sourcing divisions. Trimera Group is recognized as a leader in wholesale and retail across the U.S., Canada and Israel, as well as a portfolio of Company-owned brands with strong global performance. Company-owned brands include Body Wrap, Gottex and Christina America. Across retail and licensing, Trimera Group's partners include Sean John, Nike, Liz Claiborne, Dereon, Zara, Bershka, Pull and Bear, Disney and FIFA.

Through the new alignment, the Company will efficiently leverage their size to scale production and create synergies in daily operations and will continue to operate as a full service organization, from design through manufacturing, distribution and post-sales analysis. In an effort to raise brand awareness, Trimera Group has launched the initial phase of the Company's new website, www.trimeragroup.com. Built on cutting edge technology the site provides users with information on Trimera Group's portfolio of services and brands while offering visitors a first view of Trimera Group's redesigned brand identity, including Company logo.

"Due to Trimera Group's increasing growth and expansion in numerous markets, we felt this was a crucial time to look at our short and long-term strategy in relation to our portfolio of products, services and brands and ensure alignment internally to implement these strategies," said Amit Tal, President of Trimera Group. "Our current brand portfolio which includes global properties throughout the world, will make it easier for our partners and customers to continue to grow and leverage our capabilities as a true offline and online marketer."

Previously, companies under Trimera Group were acting individually from sourcing through marketing and sales. Under the new structure, the Company will maximize efficiencies by aligning resources, as well as increase brand awareness efforts in order to reinforce Trimera Group's authority in retail and licensing. With products selling in over 62 countries across 5 continents, Trimera Group is the company behind some of the biggest names in the apparel and swimwear business, consisting of Swimwear, Sportswear, Activewear, Intimates/Shapewear, and Kids/Entertainment. Trimera Group is privately held therefore able to maintain its nimble nature while at the same time using a very solid infrastructure for investment and growth.

An experienced strategist and visionary, Trimera Group's leadership team has been joined by Amit Tal, who will act as President of Trimera Group under Chairman, Dan Elituv. Tal and the leadership team have set aggressive goals for the organization across its three divisions: Retail, Licensing, and Sourcing. Tal is also working to launch Trimera Group's co-creation center, which will be located at the headquarters in Montreal. This center will serve as a platform for innovation and development between Trimera Group and its key customers.