SuperGroup eyeing major growth in Europe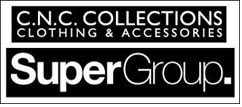 SuperGroup Plc, owner of the Superdry brand and one of the UK's fastest growing international branded retailers, is pleased to announce the acquisition of the entire issued share capital of its Benelux and France franchise and distribution partner, CNC Collections BVBA, from its principal Luc Clément. CNC Collections BVBA together with its main subsidiaries: Snow & Surf BVBA, CNC Collections France SARL and SD Retail Netherlands is the leading franchisee globally for the Superdry brand.

Julian Dunkerton, Chief Executive Officer, commented:
'The acquisition of CNC is a major step in our European growth strategy, allowing us to capture additional gross profit in four key territories, driving our franchise acceleration and opening the possibility of company owned larger format stores in key shopping centres across Europe. I am delighted that Luc Clément will be joining us at this critical moment in our expansion. His experience will be invaluable in helping to drive our franchise operation to a new level.'

The acquisition is of significance to the Group in capturing greater margins on growing sales within Belgium, the Netherlands, Luxembourg and France, accelerating its international franchise roll out and making possible the creation of owned larger format stores in key locations across Europe.

CNC is a well established fashion franchising and wholesaling business which has been operating since 1994. It has been a distribution partner of SuperGroup since 2004 and has been a franchisee since April 2008, today managing 29 stores (comprising 12 owned and 17 sub franchised) with a number of further planned openings.

CNC has a track record of exceptional financial growth, having delivered an increase in sales of more than 150% over the past year. SuperGroup expects sales to exceed €40 million and consolidated profits to increase in the region of €8 million in the first full 12 months of ownership. It is also expected that the Group will maintain a net positive cash position following the transaction.

The management of CNC, including Luc Clément who is joining the Group as Head of European Franchising, will be instrumental to its future growth across Europe. Luc, together with the CNC operational team, bring with them significant retail, wholesale and franchise expertise from which SuperGroup will benefit as it continues expanding into these markets.

The Group plans to continue its roll out across Benelux and France, opening further owned and franchised stores.

The maximum aggregate consideration payable for the share capital of CNC to Luc Clément is €40 million of which €7 million is payable in cash on Completion (the 'Cash Consideration') with the remaining consideration (the 'Share Consideration) being satisfied by the issue of Ordinary Shares of 5p each in SuperGroup (the 'Ordinary Shares'). The Cash Consideration will be funded from the Group's existing cash resources.

The Share Consideration will be satisfied as follows: on completion €21 million will be satisfied by the issue of 1,160,032 Ordinary Shares at a price per share of 1547.26p (the 'Share Price') with the balance of €12 million being satisfied by the issue of up to 662,876 Ordinary Shares at the Share Price, in two tranches, subject to certain performance criteria being met over the next three years (the 'Deferred Consideration).