Soaring cotton prices has less impact on M&S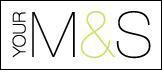 Marks and Spencer Group Plc announced full year results 2010/11, 52 weeks ended 2 April 2011.

Marc Bolland, Chief Executive, said:
"Marks & Spencer had a good year with sales and profits ahead of last year. We traded well in a challenging environment, growing our market share in both Clothing and Food.

"We did this by offering customers great quality and value, and more choice through innovation.

"In November we set out our plan to grow M&S into a truly international, multi-channel retailer. We have made good early progress and are focused on both trading the business in the short term and on delivering against our long term targets."

Robert Swannell, Chairman, said:
"Marks & Spencer has a very clear plan and direction, and management is making good progress at all levels throughout the business. In light of our good performance this year, we are announcing that the Board has approved a final dividend of 10.8p per share, an increase of 13.7%, giving a total 17.0p for the year, 13.3% up on last year."

Current trading and outlook
We have had a good start to the new financial year but we expect trading conditions in the year ahead to be challenging due to rising pressure on consumers' disposable incomes and high commodity prices. As a result we are cautious about the outlook.

While the short term economic outlook remains challenging, we are confident in the long-term growth prospects of the business. In a climate of economic uncertainty, our priority remains to deliver exceptional value and unrivalled quality for our customers.

2010/11 performance review:

General Merchandise
Total General Merchandise sales were up 3.9% with like-for-like sales up 3.2%. Over the year more customers turned to M&S, at a time when they managed their budgets carefully, recognising our lasting quality, unique innovation and real value for money.

We grew our share of the Clothing market by 50 bps to 11.7% with growth across all areas. Gross margin was down 40 bps due to commodity price inflation, adverse currency pressures and higher cost of markdowns, which more than offset the benefits of better sourcing.

We offered customers more choice than ever before with new styles, fabrics and colours; providing something to suit every taste and budget. Our customers liked our interpretations of the season's key styles, while continuing to shop with us for their quality wardrobe essentials. Dresses in particular performed strongly, as we provided a broader range of options.

Our innovation was in tune with fashion trends such as our new Nearly Naked lingerie range, designed to 'disappear' under clothing, resulting in over 25% of our lingerie sales coming from new and innovative products. Innovation also continued to set our menswear apart from the competition, with 35% of our suits featuring innovations including our unique water repellent Stormwear finish.