Each of Guess? segments growing in first quarter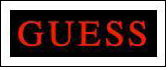 Guess? Inc reported financial results for the first quarter ended April 30, 2011.

First Quarter Fiscal 2012 Highlights

• Revenues increased across all operating segments
o Asian revenues increased 24%
o European revenues increased 12%
o North American retail revenues increased 5%
o North American wholesale revenues increased 7%
o Licensing revenues increased 14%
• Operating margin reached 12.0%, compared to 13.2% in the prior-year quarter

First Quarter Fiscal 2012 Results

For the first quarter of fiscal 2012, the Company reported net earnings of $42.7 million, a 15.2% decrease compared to net earnings of $50.3 million for the first quarter of fiscal 2011. Diluted earnings per share decreased 14.8% to $0.46, compared to $0.54 for the prior-year quarter. The current quarter's earnings per share include $0.09 in net unrealized mark-to-market charges related to foreign currency contracts and balances, while the prior-year quarter's earnings per share included a $0.04 charge related to the acceleration of pension cost amortization.

Paul Marciano, Chief Executive Officer, commented, "We are pleased with our first quarter performance, with all of our businesses delivering earnings within or beyond our previous expectations. We continued to expand the global presence of the Guess? brand, with each of our segments growing in the quarter. Europe and Asia continued to drive that expansion, individually delivering double digit revenue increases, which combined to represent almost two-thirds of the Company's top line growth. Our team executed well, managing costs and inventories tightly, which produced an operating margin that was two full points stronger than our previous expectations."

Mr. Marciano continued, "Our first quarter results demonstrate the strength of our global brand and our ability to leverage our diverse business model to deliver solid consolidated results. We continue to develop exciting and innovative new designs that allow us to expand our global business as we introduce more customers around the world to our broad lifestyle product assortment. While we remain excited about our future, this year is not without its challenges.

"Our entire industry is experiencing rising commodity and input costs and there remains uncertainty in many economies around the world. Our strong management team is working on multiple initiatives to mitigate those challenges and remains focused on the fundamentals: steady growth in existing markets, expansion and the opening of new markets, infrastructure development to support our global expansion opportunities, along with solid inventory and cost control."

Total net revenue for the first quarter of fiscal 2012 increased 9.8% to $592.2 million from $539.3 million in the prior-year quarter. In constant dollars, total net revenue increased 7.9%.

The Company's retail stores in North America generatedrevenue of $247.5 million in the first quarter of fiscal 2012, a 5.0% increase from $235.8 million in the same period a year ago. Comparable store sales decreased 3.1% in US dollars and 4.1% in local currency for the first quarter of fiscal 2012, compared to the same period a year ago. The Company owned and operated 484 retail stores in the United States and Canada at the end of the first quarter of fiscal 2012 versus 433 stores a year earlier.