TEA seeks Gangwar's help to expedite FTAs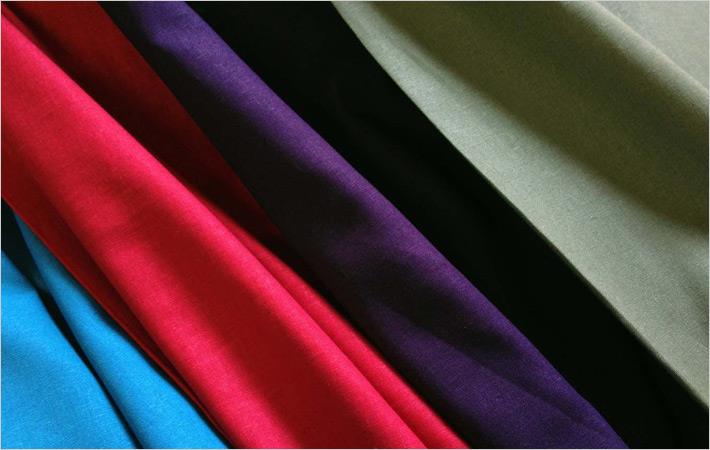 In a memorandum to Textiles Minister Santosh Gangwar, the Tirupur Exporters Association has sought his assistance in addressing issues hampering the growth of exports including the lack of Free Trade Agreements.

The TEA also wants a list of fabric items to be included for import under Export Performance Certificate, without payment of duty so as to get the real benefit of the announcement in the Union Budget 2016 -17 and enhance our competitiveness in the global market.

The TEA is particularly interested in a Free Trade Agreement with the European Union.

'Last year, the garment sector totally exported RMG worth $17 billion and out of this, $6.28 billion (36.97 per cent) value of garment was destined to the European Union. It still has the potential to enhance exports in the EU once the level playing field is provided to the sector," it said in the memorandum.

The memorandum once again underlined that India's main competitor, Bangladesh, as a least developed country, is now enjoying the duty free market in European Union and has exported about $15 billion in 2014 -15 to EU market alone, more than double of India's garment exports to the EU.

While Bangladesh's total garment exports $26 billion in 2014-15, TEA said it is confident that India could dent the market share of Bangladesh once Free Trade Agreement is implemented with an additional advantage of being Compliances oriented factories.

"Once FTA with EU takes place in the month of September this year, our exports to EU will grow and witness a growth rate of 30 per cent in successive years and double in next three years apart from employment generation of 30 lakh workers. We request the Hon'ble Minister to help to expedite the FTA with EU so that the exports will grow," it said.

The TEA also reiterated its demand for formalising the Comprehensive Economic Partnership Agreement (CEPA) with Canada to reverse to trend of falling exports to that country.

Bangladesh and Cambodia which are entitled to the least developed countries tariff treatment have stolen a march over India while Pakistan and Vietnam also continue to get benefit under General Preference Tariff (GPT). Indian garments have lost competitiveness after imposition of customs duty about 20 per cent.

TEA said it is confident that once CEPA is formalised, India could compete with these countries effectively and export will grow by 30 per cent.

The TEA also requested Gangwar to expedite the Comprehensive Economic Cooperation Agreement (CECA) with Australia, saying the agreement could boost India's garment exports to Australia by 30 per cent. The CECA was originally scheduled to come into force in June 2015.

The Association stressed that after FTAs with EU, CECA with Australia and CEPA with Canada, there will be an increase of 30 per cent exports to these countries from the existing level and at the same time, the exports to the rest of countries will grow by 10 per cent. According to the TEA's projections, India's total garment exports would grown to $33 billion once these FTAs are signed.