Urban Tailor gets a boost with investment from Unitus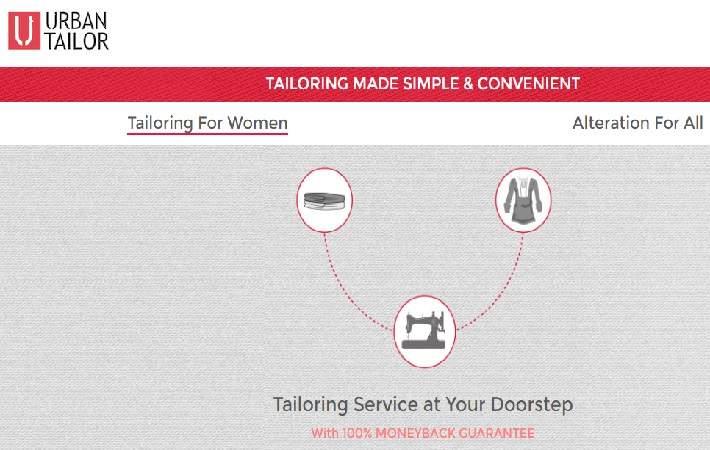 Unitus Seed Fund, one of India's most active seed funds supporting early-stage startups innovating for the masses, has announced an investment in Urban Tailor – a Bengaluru-based, customised, e-tailoring service. B. S. Nagesh, founder of TRRAIN (Trust for Retailers and Retail Associates of India) and former MD, Shoppers Stop also participated in this investment round, Unitus said in a press release.

Unitis did not disclose the amount it has invested.

Currently pegged at approximately $9.2 billion, India's highly fragmented tailoring industry has several visible gaps. While on one hand the customers struggle with unsatisfactory fitting/stitching, unpredictable delivery times and lack of customization; on the other, irregular demand-supply restricts local tailors from expansion thereby leading to low, unpredictable incomes.

Urban Tailor solves this problem through its robust technology that seamlessly manages orders end-to-end and by aggregating a network of local, small tailoring units who fulfill the growing demand generation and are thus, assured of a predictable income flow.

"In the last year since we started operations, we've seen strong growth in the business with high repeat customer usage and are seeing tailor income increase significantly. With the investment from Unitus Seed Fund, we want to now focus on building tailor capacity to undertake more orders/day, innovate on our service offerings such as on-demand alterations and expanding to more cities," said Urban Tailor co-founder and CEO, Vasudevan T.

Urban Tailor follows a simple, 3-step ordering and delivery process. Once a customer chooses the style and pattern for a salwar/kameez, kurta or blouse and places an order online, the pick-up service collects the fabric and measurement garment from the customer's doorstep. Next, customisation requirements, if any, are confirmed with the customer and the package is then sent for tailoring. Finally, the stitched product is checked for quality and a great fitting garment is delivered to the customer – all within 10 days at price points starting at Rs 400.

"As a working mother, time is a scarce resource for me – it is inconvenient to undertake multiple trips to the tailor to get a well-fitted garment and it is harder to find a reliable tailor at a reasonable cost in the neighbourhood. Urban Tailor makes it hassle-free by providing doorstep service and assured quality. The experience so far has been great." says Shwetha Sharma, a software engineer and a regular customer with Urban Tailor.

To become part of the Urban Tailor network, tailors and small tailoring units undergo stringent testing, quality checks and on-boarding. As the customer base expands, Urban Tailor works closely with its tailors to grow their capacity enabling them to undertake more orders and further enhance income. With Urban Tailor taking the lead on customer acquisition, allocation of orders and capacity building, tailors completely focus on their skill and on delivering a quality end product.