West End retailers to encourage green shopping practices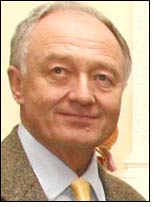 The Mayor of London (Friday 22nd February) called on Londoners to reuse their plastic bags and say 'no' to accepting new plastic bags. On average, Londoners use over 37 million new plastic bags each week – a weekly habit that adds to an annual total of 2.2 billion new plastic bags in the capital. To help Londoners on their way Recycle for London and thelondonpaper this afternoon will be handing out 10,000 free reusable cotton bags on Oxford and Regent Street, London's main shopping locations.

At the campaign launch in Oxford Circus this morning the Deputy Mayor of London, Nicky Gavron, was joined by media partner thelondonpaper to encourage Londoners to use a reusable bag as well as reusing the plastic bags that they already have, instead of putting them in the bin where they will end up on landfill sites - this is a real waste of resources, causes harmful pollution and contributes to climate change.

The Recycle for London campaign encourages Londoners to reduce, reuse and recycle their rubbish. Today's campaign aims to remind Londoners that creating less rubbish must also be a long-term aim. The majority of the 2.2 billion new plastic bags received by Londoners each year end up in landfill and it is estimated that each bag can take up to 400 years to breakdown. If every Londoner cut out just one in every five of the new plastic bags they receive it would save almost 11,000 tonnes of carbon emissions – the equivalent of taking over 3,375 cars off the road for a year.

Mayor of London Ken Livingstone said: "I am giving my full support to this Recycle for London and thelondonpaper campaign, which will give away 10,000 free reusable cotton bags. Londoners don't have to reduce their quality of life to tackle climate change, but we do need to change our wasteful habits. Using fewer plastic bags and remembering to carry a reusable bag is a great way to brush-up your green credentials.