Rise to the challenge of growing demand - FM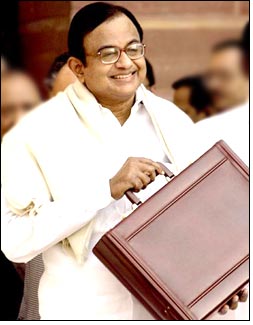 The Finance Minister, Mr. P. Chidambaram, has advised the Indian manufacturing industry to rise to the challenge of meeting the rising demand for goods and services in the current year and "hold the price line and if possible lower prices" to give a boost to consumption.

Addressing the National conference on Union Budget 2008-09, organized by FICCI, Mr. Chidambaram said: "At a time when agriculture is not growing at the required rate, consumption is flagging, exports are hit by rupee appreciation and there is pressure on oil prices, industry must rise to the occasion and ensure that prices are kept in check."

He urged industry sectors such as cement, pharmaceuticals, automobiles, and paper, to lower prices, gain in volumes and meet the rising demand this year.

Mr. Chidambaram appealed to all the chief ministers to extend their support to the export sector which has been hit, not by volumes or shrinking markets, but by the appreciation of the rupee.

"Just as the Central Government reimburses each tax imposed on the export industry, I appeal to all states to do the same in order to give succour to the exporting community," the Finance Minister said.

Budget 2008-09, the Finance Minister said, seeks to mitigate the woes of the export sector by given direct export benefits. The market stabilization scheme, was in effect, a subsidy to the exporting community, he pointed out.

Mr. Chidambaram said the Budget proposals were aimed at keeping the India growth story in tact. While expressing satisfaction at the growth trends and prospects for the services and manufacturing sectors and investment and consumption during the past couple of years, he expressed concern at the rate of growth in agriculture.