Sharjah to host 2009 footwear Expo Riva Schuh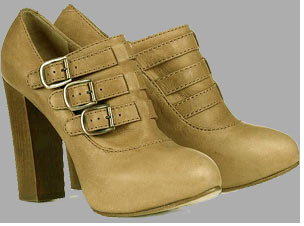 Expo Riva Schuh, an international exhibition dedicated to volume footwear, concluded successfully on June 17 but already exhibitors are teeming up for participating in the next Exporivaschuh Middle East edition scheduled to be held from February 9 to 11, 2009.

More than 300 companies seeking to exhibit at Expo Riva Schuh have been entered in the waiting list which includes both the existing exhibitors that participated in the first edition as well as the new ones.

However, it is expected that the Middle East edition will try admitting those companies that could not exhibit in the Italy.

Exporivaschuh Middle East 2009 will be held in association with Riva del Garda Fierecongressi of Italy, and with the support of the Sharjah Chamber of Commerce and Industry.

Hosted by the Expo Centre Sharjah, the Middle East edition would showcase high-volume, low-to-medium and medium-to-high-priced footwear collection, leather products, travel-wear, handbags and fashion accessories.

Footwear and leather products on display will include shoes, boots, slippers, sandals, wallets, briefcases, travel-ware, gloves, shoe uppers, footwear components, shoe making components and materials, metal accessories for leather goods and shoes, part-processed and finished leather, miscellaneous leather products, pvc-coated synthetic leather, ladies bags, portfolio bags and pouches.

The press conference to announce the second edition of the footwear expo was attended by Giovanni Laezza, Director of Riva del Garda Fierecongressi, Brigitta Bancher, Manager of Expo Riva Schuh, Mr Saif Mohammed Al Midfa, Director-General of Expo Centre of Sharjah, and Mr Fasahat Ali Khan, Advisor to the Chairman and Board of Directors of Expo Centre Sharjah.