Logilink to support Welisara apparel manufacturing sector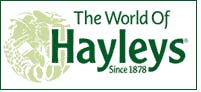 International safety standards compliant logistics complex for In & Out bound cargo set up at Welisara.

The Hayleys Group last week commissioned a modern Container Freight Station (CFS) to offer Sri Lanka's importers, exporters and logistic service providers a comprehensive range of value added logistics services for their cargoes.

This facility has an added advantage as it will house a Customs Import Bond to facilitate the import and management of industrial inputs such as raw materials and components for the manufacture of finished products for export.

Set up as a member of Hayleys Advantis, the Group's Transportation business cluster, this modern complex aptly named 'Logilink (Pvt) Limited' is located at Welisara and comprises of 42,000 square feet of covered warehouse space with 10 container loading bays and a one acre yard. It is designed and equipped to comply with the USA's rigorous C-TPAT (Customs-Trade Partnership Against Terrorism) and the European TAPA (Transported Asset Protection Association) safety requirements for cargo.

This facility is targeted primarily at supporting the needs of all stakeholders who patronise and support the country's apparel manufacturing sector. The Customs Bond which offers Deconsolidation and delivery of imported raw materials and other inputs will be of particular value to local apparel manufacturers, the company said.

Speaking at the formal inauguration of Logilink (Pvt) Ltd., Hayleys PLC Chairman N. G. Wickremeratne said this latest investment in the Group's portfolio of businesses in the Transportation sector would represent a standard of excellence comparable with the highest in the industry, and comply with all environmental, social, security and safety requirements.

According to Capt. Lasitha Cumaratunga, Executive Director of Logilink, the role of the company would be to manage a critical segment in the logistics of its customers bringing greater efficiency, direct and indirect cost savings and value additions that would enable these companies to better focus on their core operations.

"Many international buyers require consolidation of consignments from multiple factories and appoint Consolidators to coordinate the process," Capt. Cumaratunga explained."Logilink is offering a facility with state-of-the-art infrastructure including CCTV monitoring of all cargo, high security access control, bar coding, Automatic Identification and Data Capturing (AIDC) and two-way inventory information to these service providers and customers adding value for all parties."

In the case of inbound cargo, the Customs Bond facility will provide de-bonding, storage and delivery to factories on a Just-in-Time basis that could enable such factories to free up valuable space to expand their production capacity, he said.

"One important aspect of the CFS facility is that because Logilink is providing common-user infrastructure, customers only pay as they use, and do not have to invest and manage any infrastructure themselves," Capt. Cumaratunga stressed.