New store expansion drives Retail Segment sales at Target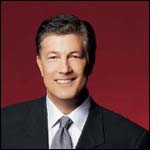 Target Corporation reported net earnings of $436 million for the third quarter ended October 31, 2009, compared with $369 million in the third quarter ended November 1, 2008. Earnings per share in the third quarter increased 18.6 percent to $0.58 from $0.49 in the same period a year ago. All earnings per share figures refer to diluted earnings per share.

"We're very pleased with our third quarter earnings performance, which reflects strong execution and a commitment to continued innovation by teams throughout the company," said Gregg Steinhafel, chairman, president and chief executive officer of Target Corporation. "Profitability in our retail segment during the third quarter was well above expectations, and credit card segment profitability also improved due to continued thoughtful portfolio management in a challenging credit environment. As we look ahead, we remain keenly focused on delighting our guests with exciting merchandise, exceptional prices and superior service during the holiday season and believe we are well-positioned to capture profitable market share."

Retail Segment Results

Sales increased 1.4 percent in the third quarter to $14.8 billion in 2009 from $14.6 billion in 2008, due to the contribution from new store expansion, partially offset by a 1.6 percent decline in comparable-store sales. Retail segment earnings before interest expense and income taxes (EBIT) were $791 million in the third quarter of 2009, a 2.4 percent increase from $772 million in 2008.

Third quarter gross margin rate increased to 30.8 percent from 30.6 percent in 2008, due to gross margin rate improvements within categories, partially offset by a smaller-than-expected mix impact of faster sales growth in non-discretionary lower margin rate categories. Third quarter selling, general and administrative (SG&A) expense dollars were up 0.5 percent compared to 2008, as the expense related to operating additional stores was substantially offset by productivity improvements. At quarter-end, the company was operating 59 more stores than a year ago.

Depreciation and amortization was $533 million in the third quarter, up 14.8 percent from $465 million in 2008. More than half of this increase was driven by the recognition of accelerated depreciation on store assets that are expected to be replaced as part of the company's 2010 store remodel program.

Credit Card Segment Results

Average credit card receivables in the quarter decreased $547 million, or 6.3 percent, from the third quarter of 2008, and quarter-end receivables decreased $717 million, or 8.2 percent, from the same period a year ago.

Credit card segment profit in the quarter increased to $60 million from $35 million last year as a result of improved portfolio performance that more than offset the impact of lower floating interest rates. Target's pretax return on invested capital (ROIC) from its investment in the credit card segment increased to 9.0 percent in the third quarter from 4.3 percent in 2008.