Sustainable chemistry for the leather industry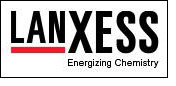 Specialty chemicals group LANXESS is exhibiting a comprehensive range of products at the India International Leather Fair(IILF)in Chennai, India, on January 31 to February 2, 2010. Jürgen Hackenbroich, head of the Asia Pacific region in the Leather business unit, comments: "LANXESS continues to provide the Indian leather industry with premium products for so called ECO leather. Our technologies conserve resources and minimize both the amount of waste generated and the use of critical substances."

Levotan LB reinforces LANXESS' role as one of the leading suppliers of softening polymer tanning materials, which are increasingly replacing between 55 to 75 percent of the fatliquor offer because of their technical and ecological advantages. New, versatile Levotan LB permits the cost-effective production of shoe and upholstery leather that are lighter, fluffier and softer than conventional fatliquored leather but nevertheless very durable.

Levotan C-IN is a dispersing, lightfast anionic polymer retanning material. In combination with replacement syntans and vegetable and resin tanning materials it gives soft and tight leather. Levotan C-IN has good dispersing action and can be combined with vegetable tanning materials. It is highly suitable for milled leather, e.g. bag leather, shoe nappa and garment leather.Levotan C-IN helps to stabilize acrylic polymers and disperses them well, even at low pH values, thus keeping the grain smooth. Use of this product has been shown to considerably reduce the amount of wrinkling on different raw materials, thereby increasing the cutting yield.

New Tanigan VR-IN combines all the advantages of modern chemistry with those of a vegetable tanning material. Because of its extremely well-balanced property profile, Tanigan VR-IN can be used to replace some or even all of the vegetable tanning materials in the retannage, depending upon the raw material quality. Compared with certain vegetable tanning materials, this sulfone-based synthetic organic tanning material has outstanding heat resistance and lightfastness properties and a pale, neutral color giving a brilliant dyeing. It also gives excellent filling and embossing characteristics.

At IILF, LANXESS will launch its sulphon based retanning agents Tanigan BN-IN, Tanigan HO-IN, and Tanigan 3LN-IN. All these syntans contain low formaldehyde (HCHO): Tanigan BN-IN is a replacement tanning material for the tannage and retannage of very soft and full leather. Tanigan HO-IN, a versatile, lightfast and very good filling replacement syntan, is very suitable for the retannage of chrome leather and the tannage of chrome-free leather. It can be used as a sole tanning material or in combination. Tanigan 3LN-IN is a lightfast replacement tanning material with excellent resistance to heat yellowing for the tannage of white leather and for the retannage of chrome leather. It can also be used for colored nappa leather because of the good dyeing properties.