Textile industry facing labour shortage, ASSOCHAM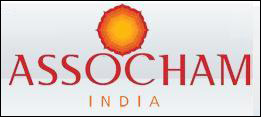 Industry body ASSOCHAM voiced concern over the textile and clothing industry facing an immense challenge in mobilising additional workers to fulfill production requirements as many of them are moving to other well-paying jobs – either in other fast-growing sectors or back home in rural areas.

The crisis-like situation comes at a time when India is its losing competitive edge in export markets due to rising input costs amid stiff competition from neighbouring nations like Bangladesh, Sri Lanka, Vietnam, Cambodia, Indonesia and China.

That too when major importers of textiles and garments – the European Union and the United States – are yet to recover from the global economic recession and potential buyers are not willing to pay even five cents a piece more, said The Associated Chambers of Commerce and Industry of India (ASSOCHAM).

The chamber conducted an on-line and phone survey last week with heads of 100 textile firms in Ludhiana, Amritsar, Surat, Ahmedabad and Kolkata, and the findings call for immediate steps to be taken. Nearly 45 per cent of them said their units are utilising only 50 to 60 per cent of production capacity due to labour shortage.

About 30 per cent of them said their margins are shrinking as they are not able to meet sale targets. Nearly 15 per cent of them said they are contemplating plans to shift focus on brand building while 10 per cent of respondents said they may soon move production units to interior areas where workers are available at low wages.

The current workforce in Indian textile and clothing industry is about 35 million with an equal number employed in allied industries. This should move up to 47 million by 2015, including five million skilled workers and two million technical and other personnel, if growth projections are to be met.

Most workers earning about Rs 7,000 a month are of migratory nature. They move from the agricultural sector to cities after the sowing season for half of the year and get back to villages when the harvest season starts, said ASSOCHAM secretary general D.S. Rawat.

But the government's successful social sector schemes like the Mahatma Gandhi National Rural Employment Guarantee Act (MGNREGA) is discouraging labour migration from rural to urban areas. The MGNREGA assures them 100 days of wage-employment guarantee in a financial year.

"There is a rampant shortage of workers in all segments of textile value chain that begins from cotton crop and leads to branding and retailing," said Mr Rawat. "The industry needs to pay higher wages, provide health insurance and ensure that factories comply with internationally acceptable standards."

With hectic construction activities in infrastructure projects and real estate sector across the country, many workers have moved away from the textile industry due to low wages and rising cost of living in cities.

"New job opportunities have come up lately in urban areas with emergence of retail chains, call centres, courier companies and security agencies, throwing up fresh opportunities for millions of un-skilled, semi-skilled and skilled workers," said Mr Rawat.