Ginners-Meet's Consensus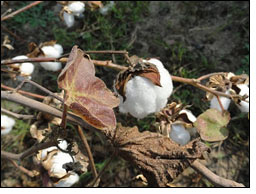 Cotton industry in India seems to be entering into metamorphism. Day before yesterday marks its beginning as the cotton governing bodies and representatives from all states of India as well as global exporters-importers congregated at Ahmedabad–Gujarat in Hotel Cambay Grand, to discuss out, at mutual level, various issues concerning present trade policies in the sector, as well as structure-function of cotton trade organizations, and present agreed decisions thereon to policy makers of the nation.

These industry makers assembled for consensus over points affecting their sector and businesses. The discussion of meeting began with data analysis and summary on state-wise cotton stock surplus remaining unsold with nation.

Findings thereon reveal that in all, around 85 lakh cotton bales is the total carry forward stock, wherein, Maharashtra has highest stock of 18 lakh bales, Gujarat has 15, Madhya Pradesh and Andhra Pradesh hold 4, Karnataka – 2.5, North Indian states have in total 1.5 lakh bales, and other states have 1 lakh bales.

Thus 46 lakh bales remain unsold with all the states. Besides, 20 lakh bales are with farmers and 15 lakh bales with exporters. This further amounts to 81 lakh cotton bales lying unsold with India.

The congregation also found that according to Cotton Association Board (CAB) report, the estimated crop was supposed to be 313 lakh bales but as per the estimate of the industry folks, the crop is estimated to be 335 lakh bales.

The opening stock of CAB was 39 lakh bales, this year's stock is 330 lakh bales, import is 5 lakhs, and the consumption has been reduced greatly. So the stock comes out to be 335, from which if export of 65 lakh bales is subtracted, then also a carry forward stock of 70 lakh bales is left unsold.

"Hence, the government should not mind increasing export of 20-25 lakh bales. Just like if for sugar exports we need sugar producers, in the same way they should give the exports in the hands of the cotton producers," illustratingly sums Mr Paresh Valia reporting exclusively to Fibre2fashion team. Mr Valia is MD of Asha Cotton Mills, who represented the factories and ginners of Mahua-Unna region of Gujarat state, in the meet.

Similarly another participator Mr Bhagwan Bansal, President –Punjab Cotton Factories & Ginners Association, also recommends extending export quota to 20-25 lakh bales on the ground of such huge unsold cotton.

"Cotton should be brought to OGL," he stresses, further reasoning that it is necessary because India, being the second largest cotton producing country, provides daily bread to around 10cr farmers employed in cotton farming, and if 20 lakhs bales quota which is excess is not exported, it, obviously and obliviously, will make the category suffer huge losses.

During meeting it was also debated that according to DGFT, the policy to increase 10 lakh bales for the export of cotton can be availed only by those who have been exporting cottonat least for 2 years, thus is a 'contempt of freedom' as it ignores the interests of those new in the industry. A writ petition has been filed in the Maharashtra and Andhra High Court against this.


Leave your Comments
Recommended
Want to know what happened in the textile world this week? Watch now!
news category
---
Related Categories: