Dixie sees strong growth in second quarter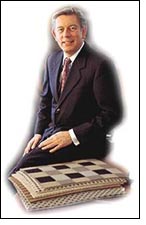 The Dixie Group Inc reported financial results for the second quarter ended July 2, 2011. In the second quarter of 2011, the Company had sales of $69,200,000 and income from continuing operations of $808,000, or $0.06 per diluted share, compared with a loss from continuing operations of $684,000, or $0.05 per diluted share for the second quarter of 2010. Net sales increased 17.2% for the fiscal second quarter of 2011 as compared with the second quarter of 2010.

For the year-to-date, sales are $135,154,000 and income from continuing operations is $1,452,000 or $0.11 per diluted share, compared with sales of $109,512,000 and a loss from continuing operations of $3,143,000, or $0.25 per diluted share, for the year-ago period. Net sales for the year-to-date are 23.4% above the same period of 2010.

Commenting on the results, Daniel K. Frierson, chairman and chief executive officer, said, "Dixie had strong growth in the quarter with a 17% improvement in sales compared to modest growth for the industry. Our commercial products had growth of 20%, which we believe is significantly above the industry. Notable was growth in the modular carpet tile sector, which continues to exceed that of the broadloom product category in commercial products for both Dixie and the industry. Likewise, our residential product sales grew over 15% above the same period in 2010. This increase is in contrast with sales' decline for the residential market. The residential carpet market, plagued by low sales of new and existing residential homes as well as by tight credit, is still working its way through the recovery from the severe economic downturn of the last few years.

"Having completed six consecutive quarters of sales growth in excess of the industry, we believe that our strategy of continuing to invest in new products during this historic downturn has proven successful and positions us for the future. We have seen significant sales growth at the very high end as evidenced by double-digit sales growth during the period for our Fabrica business as well as for our Masland wool and rug products.

We continue to believe that the upper end customer has regained confidence, as demonstrated by our improved sales to the upper end of the market. Our Dixie Home line has had particular success with the Stainmaster products introduced in the last year. Masland Contract continues to see excellent growth in the commercial market, particularly its modular carpet tile products and sales to end users.

"During the second quarter we had rising raw material costs. We implemented a price increase but due to the timing differences, margins were compressed during the period. In addition, we had unusually heavy shipments to our larger commercial accounts; therefore, our gross profit, at 24.2% of net sales was below our margin of 25.8% for the same period a year ago. We have taken advantage of one-time opportunities for added business during the summer months, which we anticipate will continue to cause us to have tight margins during the third quarter. However, our selling, general and administrative expenses will continue to compare favorably to the prior year due to higher sales volumes in the current year. Our S,G&A, at 21.6% of sales, was 3.8 percentage points below last years' 25.4% of sales for the second quarter.