'Our ERP solutions bring down rising textile costs'– SAP India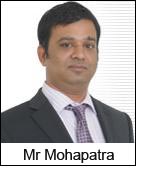 SAP – a global market leader in enterprise application software is organising a series of seminars titled – "SAP Thought Leadership for Textiles" exclusively for the benefit of the textile industry in India.

The first seminar will be held in Ahmedabad on September 6, which will be followed by the second one in Mumbai on September 7.

Headquartered in Bangalore, SAP India which began its operations in 1996 is the fastest growing subsidiary of SAP AG, the world's leading provider of business software solutions.

Over the years, SAP has been the undisputed market leader in the Indian enterprise software market. In August 2006, the company was the first enterprise software vendor in India to cross the 1,000-customer mark, which is now well over 3,000.

Declared as the 'Hub of the year in Asia Pacific and Japan" in 2007, SAP India witnessed an unprecedented growth of over 100% both in terms of license revenue and customer acquisition.

SAP, the world leader in ERP solutions, with years of experience and industry best practices has custom designed & developed solutions for the textile industry. These solutions are based on proven technology that helps respond to business challenges and needs in a timely manner.

SAP solutions help in streamlining voluminous data and interpret it real-time to facilitate correct decision making. The data is converted in to useful information that helps the industry respond to opportunities quickly, giving a never before competitive advantage.

SAP solutions also provides answers to issues pertaining to inventory and maintenance, warehousing, changing fashions, and reach-to-markets with reference to channel management and stores with online controls.

Fibre2fashion spoke exclusively to Mr Priyadarshi Mohapatra, Head (SME Sales) - SAP India, who shared his thoughts on how SAP ERP solutions can bring down the rising production costs for textile companies in India. Mr Mohapatra is responsible to grow SAP's market share in the highly competitive SME & channel business across industries in India.

Fibre2fashion: Today, particularly textile SMEs and MSMEs are seeking to adopt revolutionary ERP solutions from SAP. What are they and how cost effective they can be?
Mr Mohapatra: SAP has over the past years worked closely with various textile companies be it spinning, weaving, processing for both natural as well as manmade fibers. In the process, SAP has developed deep industry knowledge. SAP worked closely with the Partner Ecosystem to make this knowledge available as pre-configured ready to use solution.

This has considerably brought down the implementation efforts and therefore the investment that customers need to make to acquire these solutions. SAP Business All-in-One (SAP BAiO) and it's various options of On Premise/On Demand/On Device are really revolutionary solutions which will address the requirements of textile SME/MSMEs.