Intertek launches iSupplier Intelligence program for global buyers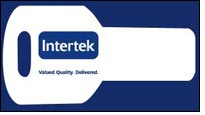 Intertek, a leading provider of quality and safety services to a wide range of industries around the world, announces the launch of iSupplier Intelligence (iSI), a supplier community platform that provides global buyers of consumer goods, industrial and commodities with access to suppliers' profiles including Company Profile, Capabilities, Quality Compliance and Reputational Risk issues associated with Social, Environmental and Security issues regardless of which organization has conducted the relevant verification.

This level of supply chain transparency is imperative when doing business on a global level in order to provide trust, confidence and transparency.

The complexity of international sourcing and supply chains poses a challenge to buyers in tracing products to original manufacturers when selecting reliable suppliers to deliver quality and safe products on time.

Many buyers and organizations are unable to trace their products directly to manufacturers. Using iSupplier Intelligence, buyers can get a single, clear view of their manufacturing partners, resulting in a complete and up-to-date understanding of their business investments, capabilities and credentials.

Mr. Rajesh Saigal, Managing Director, Intertek India, said, "iSupplier Intelligence provides enhanced insight into the identities, policies and processes of supplier partners, enabling buyers to improve business performance and preserve their brand reputations by increasing the success potential of supplier relationship."

Mr. David Horlock, Vice President, Supplier Management Services , Intertek, said, "After the successful launch of iSupplier Intelligence in other countries, we are happy to be in India for the launch. Intertek's iSupplier Intelligence platform builds a living profile of each supplier or manufacturer whereby Intertek validates and manages credible supplier's profiles in a secure environment."

He adds, "We make available these living Supplier profiles so trading communities can discover each other and do business with trust and transparency. In this way we enable buyers and supplier clients to do business with confidence, greater speed, ease and reduced cost whilst also managing reputational risk and demonstrating due diligence. Transparency and traceability are the key ingredients of success."

About Intertek:
Intertek is a leading provider of quality and safety solutions serving a wide range of industries around the world.

From auditing and inspection, to testing, quality assurance and certification, Intertek people are dedicated to adding value to customers' products and processes, supporting their success in the global marketplace.