Clariant's Q3 sales up 25% in local currency; Süd-Chemie on target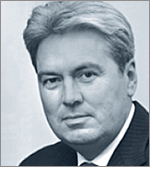 Clariant, a world leader in specialty chemicals, announced sales of CHF 1.865 billion in the third quarter 2011, compared to CHF 1.709 billion in the previous year. This includes Süd-Chemie (SC) sales of CHF 356 million. In local currencies, sales growth amounted to 25%.

In Swiss francs, year-on-year sales were only 9% higher as the Swiss franc continued to strengthen against most major currencies especially in the first half of the third quarter.

Sales growth was driven by higher prices and the acquisition of Süd-Chemie. The less cyclical Business Units Additives, Catalysis & Energy, Functional Materials, Industrial & Consumer Specialties and Oil & Mining Services – accounting for roughly 50% of group sales – showed the most dynamic growth. By contrast, the slowdown in demand in the more cyclical businesses already observed in June has spread along the plastics value chain and into the coatings business.

Regionally, the traditional markets of Europe and North America outpaced Asia/Pacific, Latin America and the Middle East & Africa. In the emerging markets a slow-down in the dynamic growth of the last few quarters has been observed.

Excluding Süd-Chemie, sales increased by 5%, driven by a 9% increase in sales prices, while volumes decreased 4% compared to the previous-year period as a result of a combination of softening demand in some businesses and the deliberate loss of unprofitable contracts.

CEO Hariolf Kottmann commented: "In the first nine months of 2011, Clariant has further progressed in making the achievements of the last two years sustainable, despite strong headwinds from currency markets and a softening global economy. We have managed to improve underlying profitability by consistently applying strict performance management while at the same time shifting management focus toward profitable growth. From the solid base achieved – both operationally and financially – we will move forward in our strategy implementation and continue to transform Clariant in the coming years to achieve our ambitious 2015 targets."

The gross margin fell to 26.1% from 27.9% a year ago, mainly due to the negative currency impact and volume effects. In a slower global economic growth environment, commodity prices stabilized during the quarter. As a consequence, raw material costs remained flat compared to the second quarter 2011, but were 13% higher than in the previous-year period. As expected, increased raw material costs were fully absorbed by higher sales prices, both year-on-year and sequentially.

EBITDA before exceptional items fell to CHF 216 million (margin 11.6%) from CHF 232 million (margin 13.6%) a year ago. This was mainly the result of unfavorable currency developments which peaked in the third quarter. Operating profit (EBIT) before exceptional items stood at CHF 144 million (margin 7.7%) compared to CHF 182 million (margin 10.6%) in the third quarter of 2010. Both EBITDA and EBIT before exceptional items were negatively impacted by CHF 73 million (EBITDA) and CHF 63 million (EBIT) respectively from currencies. Net income was CHF 81 million compared to CHF 109 million in the previous-year period.