Wool is the winner & its all about comfort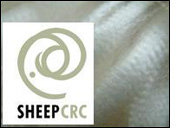 The results are in and wool is the winner – objective testing has shown that ultrafine wool garments can outperform 100 per cent cashmere and high quality cotton for comfort and softness.

The Cooperative Research Centre for Sheep Industry Innovation (Sheep CRC) commissioned the manufacture of select ultrafine wool fabrics to provide a set of benchmarks for the measurement of next to skin comfort and handle. The Sheep CRC is a collaboration of industry, government and the commercial sector, which is working to increase productivity and profitability of the industry through new technologies for adoption by both the meat and wool supply chains.

"It is the first time that ultrafine wool knitwear has been shown, using objective testing, to be superior to other natural fibres in terms of functional qualities valued by consumers," Sheep CRC chief executive officer Professor James Rowe said.

"Wools in the ultrafine micron category, used for the manufacture of these test garments, represent about two per cent of the Australian wool clip and therefore constitute a very rare and valuable fibre resource."

To establish a performance benchmark for wool garments, the Sheep CRC provided wool buyers with fleece specifications for the purchase of four bales of ultrafine wool (14-15.7 micron) through normal market channels. After purchase the bales were identified as CRC 1 to 4 and sent to Italy for processing through to fabric.

CRC 1 and CRC 3 were high crimp wools and CRC 2 and CRC 4 were bold low crimp wools, and each bale was processed separately and their fabric subsequently converted into garments. David Tester, Leader of Sheep CRC Program 2 (next generation wool quality), said these wools were selected for processing because lightweight knitted fabrics of finer diameter than 16.5 micron were not readily available.

"The decision was therefore made to manufacture these ultrafine wool fabrics for testing using the CRC wearer trial protocol, and to help calibrate the CRC's new measurement equipment over a wider micron range," Mr Tester said.

"In the wearer trial 25 people wore each garment through a range of temperature conditions and a short exercise program."

The fabrics were also tested using the CRC's Wool Comfort Meter and the Wool Handle Meter, which were developed by the Sheep CRC to provide cost-effective ways to measure and guarantee next-to-skin comfort for the consumer. These world-leading fabric measurements systems were developed by the Sheep CRC with the support of Australian Wool Innovation (AWI), and in conjunction with research partners at the CSIRO, the Australian Wool Testing Authority (AWTA), Deakin University, the Department of Agriculture and Food WA (DAFWA) and Curtin University.

The new systems offer the first simple, objective measurement of garment comfort levels for lightweight knitted fabric – traditional indirect measurements, such as fibre diameter, have been shown to be inaccurate.