Most efficient producers receive 'High Cotton' awards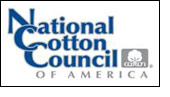 The 2012 High Cotton Awards recipients are: Southeast – Kent Wannamaker, St. Matthews, S.C.; Delta – Coley Bailey Jr., Coffeeville, Miss.; Southwest – Shawn Holladay, Lamesa, Texas; and Far West – Don Cameron, Helm, Calif. The awards are presented annually to this nation's most conservation-minded and environmentally-aware cotton producers.

Sponsored by Farm Press Publications through a grant to The Cotton Foundation, the High Cotton Awards are presented to cotton producers in each of the four Farm Press coverage areas who produce good cotton yields while taking good care of the land and water on their farms.

This year's recipients will be honored during a breakfast at this year's Beltwide Cotton Conferences in Orlando, Fla. The Conferences, coordinated by the National Cotton Council, attract hundreds of producers who are intent on learning the latest on cotton production, handling and marketing.

Greg Frey, vice president at Penton Media Inc., which publishes Delta Farm Press, Southeast Farm Press, Southwest Farm Press and Southwest Farm Press, said the 2012 High Cotton recipients "are some of the most efficient cotton producers in the nation.

But they also do their utmost to protect the land, air and water. They represent the very best in environmental stewardship. All of them are veteran farmers, and they always put the environment and taking care of their land and water first."

After earning his degree from Clemson University, Southeast recipient Kent Wannamaker joined the farming operation begun by his grandparents in St. Matthews, S.C. From early on, he has been a good steward of the land – being one of the first in Calhoun County to adopt strip-tillage planting which he says prevents soil erosion and improves water infiltration on the highly erodible land he farms.

The South Carolina Conservationist of the Year in 2004, Wannamaker currently serves as a commissioner with the Calhoun County Soil and Water Conservation District.

Delta winner Coley Bailey Jr., has shown that you can combine efficiency and a conservation ethic to make cotton work in what many would consider a less than ideal environment for cotton. He farms 3,350 acres of cotton with his father, Coley Bailey Sr., in central Mississippi's Yalobusha and Grenada counties.

Because they, like most farmers in the state's hill country, have little irrigation, they try to make use of every drop of moisture. Over the years, Bailey has used a combination of no-till farming, wheat cover crops and other conservation measures to conserve moisture.

Southwest winner Shawn Holladay adheres to proven conservation and production systems, even under extreme conditions such as the record heat and drought that he and other Texas and Oklahoma growers experienced in 2011.

He keeps his soil in shape, even in bad years, and employs such prescribed conservation practices as reduced tillage, terraces, organic matter preservation and using efficient water use. Holladay has served on the Soil and Water Conservation District for Dawson County.