Unifi's Q3 net income surges to $7.5 million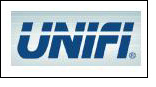 Unifi Inc released preliminary operating results for its third quarter ended March 25, 2012. The Company is reporting net income of $7.5 million, or $0.38 per share, for the March 2012 quarter compared to a net loss of $4.0 million, or $0.20 per share, for the prior year quarter.

The improvement was a result of the strengthening of the Company's domestic polyester segment and $9.7 million of earnings from its equity investment in Parkdale America, LLC. Net sales for the March 2012 quarter were $179 million, approximately equal to the March 2011 quarter as a slight decrease in volume was offset by a 3.2% increase in selling price.

Net sales for the first nine months of fiscal 2012 were $517 million, also approximately equal to the prior year period as volume declines were offset by an 8.0% increase in selling prices, which were mostly related to higher raw material costs.

The Company is reporting net income of $213 thousand, or $0.01 per share, for the first nine months of the 2012 fiscal year compared to net income of $11.6 million, or $0.58 per share, for the prior year period. Fiscal year to date net income was negatively impacted by significantly higher raw materials costs, lower volumes as a result of the inventory destocking across the North American apparel supply chain, a write-down of an investment in an equity interest, and weakness in Brazil related to currency fluctuations.

"We expected to see better results as we entered the second half of our 2012 fiscal year and clearly saw an improving trend through the March quarter," said Bill Jasper, Chairman and CEO of Unifi.

"Retail sales increased in each of our core business segments, apparel inventory destocking across the supply chain is now largely completed, U.S. market synthetic apparel supplied by the North American region continues to grow, and the weakened currency in Brazil is making domestic production there more competitive. Coupled with anticipated moderation in polyester raw materials prices, these conditions led to improved operating results during the quarter and are expected to result in continued operating improvements for the Company over the next few quarters."

Adjusted earnings before interest, taxes, depreciation and amortization (adjusted EBITDA) were $10.3 million for the March 2012 quarter compared to $12.3 million for the prior year quarter as improvements in the Company's polyester segment were offset by declines in the nylon and international segments.

Adjusted EBITDA for the first nine months of fiscal year 2012 was $25.7 million. Cash-on-hand as of March 25, 2012 was $35.8 million and long-term debt remained unchanged from the quarter ended December 25, 2011 at $123.7 million of the Company's 11.5% Senior Secured Notes due May 2014 and $35.0 million of borrowings under the revolving credit facility.

As previously disclosed on April 24, 2012, the Company announced the full call for redemption of its remaining outstanding 2014 Senior Secured Notes and that it had entered into commitment letters for a new debt structure, comprised of a $150 million senior secured credit facility and a $30 million Term B loan.