Oerlikon's technological sustainable masterpieces at ITMA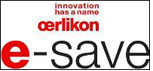 Oerlikon Textile, market and technological leader in the field of textile machinery and plant, is showing its strength on an area of approx. 1200 m2 at booth H01/F02 in hall W2 during the ITMA Asia in Shanghai on 12. to 16.06.2012. Show highlights include the Autocoro 8 rotor spinning machine, new solutions for ring spinning and winding systems, the FDY take-up winding machine WINGS, twisting and embroidery solutions and manifold premium components.

Oerlikon Textile shows pertinent exhibits for these products. In addition, Oerlikon invites visitors to a "virtual showroom" in which they can familiarize themselves with complex installations and process sequences in 3D for nonwovens, synthetic staple fiber and BCF carpet yarn plants.

"Oerlikon Textile will present technology solutions especially for the requirements of the Asian market with a focus on a sustainable textile production. Our e-save program fits perfectly to the needs of our customers: Creating a higher productivity, saving more energy and the protection of the environment with a less waste production", says Clement Woon, CEO of Oerlikon Textile.

At the ITMA Asia Oerlikon Textile is presenting its broad product portfolio in the manmade fiber, natural fiber and textile components business. Five leading brands will exhibit the following products under the umbrella of Oerlikon Textile on the show.

Oerlikon Barmag will be presenting innovative solutions focusing on increasing productivity, saving energy and ergonomics. Initially, the main spotlight will be on WINGS for FDY yarns – with the first production systems being commissioned in the first quarter of 2012. The trade show's exhibits will also include the corresponding spinning pumps for the FDY process with WINGS.

A further information focus in Shanghai will be on the carbon fibers sector, with exhibits including the WinTrax carbon fiber winder from the German textile machine builder's Chemnitz-based subsidiary. As the reinforcing fiber fabric in composite materials, carbon fibers are considered the materials of the future. Fiber composite materials promise solutions wherever light, but nevertheless stable, structures are required. Here, the manufacture of the fundamental fibers is considered extremely complex and challenging.

The market and innovation leader in ring and rotor spinning and winding supplies spinning mills worldwide with innovations for the optimum in quality, reliability and economic benefit. The new Autocoro 8 is thus the first and only rotor spinning machine to spin a yarn at a rotor speed of 200,000 rpm.

The new technology forms the basis for productivity increases of up to 25 per cent, machine start-up in minutes instead of hours, an excellent multi-lot capability and much lower spinning costs. The BD 448 is the longest semi-automatic rotor spinning machine in the world. The Zinser ring spinning machines 351 and 451 promise unique process reliability with the Impact FX compact spinning technology and the CoWeMat doffer. And the quality package of the Autoconer X5 sets the benchmark for individually and flexibly adaptable package quality with maximum productivity.