Iran President for boosting handicrafts sector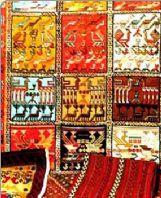 The handicrafts industry of Iran should try to re-establish itself at its past glorious position, President Mahmoud Ahmadinejad has said.
Addressing leading handicrafts producers of the country, he said the industry with 220 known branches, once positioned itself at a top position, but now it is losing its sheen.
About 257 Iranian handicraft items are on the national heritage list and more than 116 of the works have been bestowed with the UNESCO Award of Excellence.
Iranian handicrafts are fully handmade or made with simple tools, and find utility in day-to-day life or as embellishments.
Handwoven carpets are counted amongst the main handicraft items of Iran.
Fibre2fashion News Desk - India