Sustainia 100 unveiled at Rio+20 conference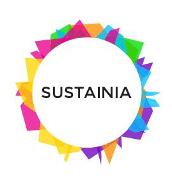 For the launch of "Sustainia", 100 sustainable solutions were presented at the Rio+20 world summit in June 2012. Coop Naturaline and Remei AG, two pioneers of organic and fair-trade textiles, were selected as two of 100 showcase examples of the so-called "Sustainia 100".
Their partnership-driven model and consistent involvement of all members of the value chain received credit for being a sustainable solution based on a "triple bottom line" approach.
The "Sustainia100" projects testify to the fact that solutions and innovation geared towards mastering the challenges have been developed around the world ever since the 1992 Earth Summit. "Sustainia100" is aimed at inspiring more people and companies to take action as sustainable approaches are available and ready to be taken up.
Sustainia is a concept for communicating a sustainable future based on concrete and tangible know-how and technologies – a global collaborative platform for building a model and vision for a sustainable future. The model of Sustainia represents best practice, knowledge and technologies that already exist.
Remei AG