China issues additional quota for cotton import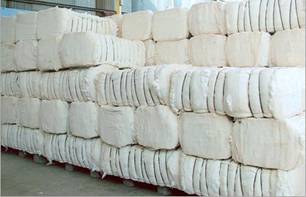 The National Development and Reform Commission of China has issued an additional quota for importing 400,000 tons of cotton to ease cost pressure of domestic textile companies.
According to a report by Reuters, the quota for import of 2.40 million tons of cotton issued this year has been already exhausted. So, imported cotton kept at Qingdao and other ports cannot clear customs.
At present, cotton import quotas are being traded at 4000 Yuan/ton in the market, which increases pressure on the Chinese textile industry, which is already passing through a difficult phase.
Fibre2fashion News Desk - China