Azerbaijan's cotton yarn exports skyrocket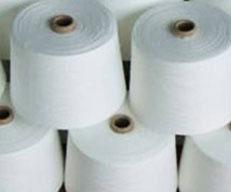 There seems to be a change in Azerbaijan's cotton export structure this year, with the country's yarn exports rising significantly.
From January to August 2012, Azerbaijan exported yarn worth US$ 8.15 million, registering an 89.53 percent growth compared to its exports of US$ 4.3 million achieved during the corresponding period of last year, according to the State Customs Committee.
During the same period, Azerbaijan's cotton exports fetched US$ 15.68 million, a decline of 5.72 percent as against exports worth US$ 16.6 million made in comparable period of 2011.
Azerbaijan has not yet finished cotton harvesting during the current season. However, it is for the first time that the value of Azerbaijan's yarn exports has crossed 50 percent of the value of cotton exports from the country.
Fibre2fashion News Desk - India