Mauritius textile sector to slowdown in 2012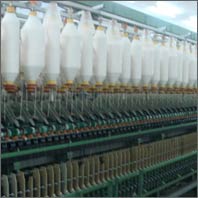 The output of the textile industry, including the apparel sector, in the Indian Ocean island nation of Mauritius is likely to decline this year, according to a report released by Statistics Mauritius, the central statistics department of the country.
The report cites a slowdown in the country's economy and predicts negative growth in various industrial sectors, including textiles.
The textile industry is expected to witness an overall decline of 2.7 percent year-on-year in 2012, compared to an 8 percent year-on-year growth achieved in 2011, the report states.
Statistics Mauritius has downwardly revised the country's growth forecast for this year from 3.8 percent year-on-year predicted earlier to little over 3 percent year-on-year.
Fibre2fashion News Desk - India