Eastman begins maintenance shutdown of ethylene cracker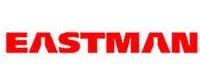 Eastman Chemical has begun shutting down its No.4 ethylene cracker at its Longview, Texas facility for planned maintenance, overhaul and repair operations.
The planned turnaround at the around 270,000 tons per annum ethylene plant is scheduled to be completed by October 19, the company said.
The activity would include replacing several isolation valves that are associated with cracking furnaces, as well as adding tie-ins for enabling additional furnace at a future date.
Eastman said the planned turnaround was necessary to enable the cracking furnaces to perform normally and also for installation of new furnace.
Fibre2fashion News Desk - India