SGCCI organizes 'Fiber to fashion' event in Surat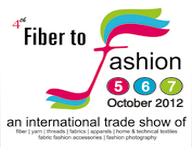 The three-day 'fiber to fashion' event organized by the Southern Gujarat Chamber of Commerce and Industry (SGCCI) has begun in the Indian textile hub of Surat.
Global hi-tech textile machine manufacturers, as well as textile and apparel manufacturers from South Africa and China are participating at the event.
More than 2,000 visitors are expected to visit the show that has 134 stalls exhibiting products of various national and international textile companies.
The focus of this year's show is on fabrics made by Surat's textile units, especially sarees, dress materials, suiting and shirting.
Along side the event, two seminars – 'Future of yarn and fabrics' and 'Secret of success for small and medium businesses' will also be held.
Fibre2fashion News Desk - India