Two Tosoh caustic soda plants to undergo turnaround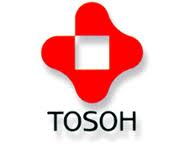 Japan-based Tosoh Corporation is undertaking maintenance turnaround at its two caustic soda plants in the first half of 2013.
The caustic soda plant in Yokkaichi will go off-stream on March 6 till April 21, 2013 and other in Nanyo will undergo maintenance on May 18 and will remain shut till June 20, 2013, a Tosoh official informed fibre2fashion.
Yokkaichi plant has a caustic soda production capacity of 180,000 tons per year and the plant in Nanyo has a production capacity of 1.1 million tons per annum.
He also revealed that both the plants are currently operating at 80 percent capacity rates.
Fibre2fashion News Desk - India