Ahmedabad to host global cotton conference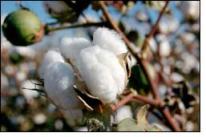 Ahmedabad will play host to a two-day cotton seminar - International Conference on Challenges facing Indian Cotton' on April 9 and 10 at the Indian Institute of Management (IIM) campus in Ahmedabad.
The event will be jointly organised by The Textile Association of India (Ahmedabad unit), Textile Machinery Manufacturers Association (TMMA) and Diagonal Consulting.
The conference will focus on global overview of cotton, developments in cotton seeds and practices in India, China's cotton growth story, cotton trading, spinning, ginning, etc.
The two-day conference will discuss measures to regain the lost glory of cotton.
Fibre2fashion News Desk - India