China's textile export situation not optimistic this year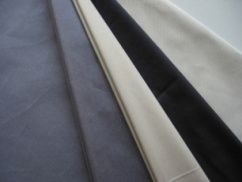 China's textile export situation is not optimistic this year as small and medium-sized textile and garment enterprises are unwilling to accept foreign orders at a very low processing charge.
At present, less than 20 percent of foreign orders are being accepted by domestic Chinese enterprises.
Chinese textile enterprises are more willing to accept orders from domestic firms even though it may entail tedious works.
It is because quality domestic orders provide 2-5 percent higher returns than those earned through foreign orders.
Fibre2fashion News Desk - China