Pakistan PM stresses on promotion of textile trade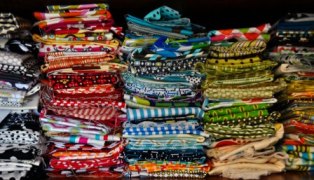 Pakistan's Prime Minister Justice Mir Hazar Khan Khoso has said the country needs to increase its exports of textiles and garments to earn more foreign exchange.
During his meeting with Minister for Commerce and Textile Maqbool HH Rahmatoola, the Prime Minister said Pakistani textiles were among the best and support should be provided to exporters so they can earn additional revenue for the country.
The Prime Minister said the available resources must be efficiently utilized to boost the exports of textiles and garments, according to APP.
The Minister apprised the Prime Minister on the steps being taken to enhance textile trade with other countries.
Fibre2fashion News Desk - India