Pakistan govt reduces sales tax on fabric imports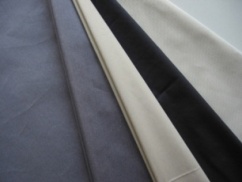 The Revenue Division of the Ministry of Finance, Government of Pakistan, has issued a notification reducing the sales tax on import of fabrics to three percent from the earlier five percent.
"Notwithstanding anything contained in any other condition of this Notification, import and supplies of fabric shall be charged to sales tax at the rate of three percent and value addition tax at the rate of two percent shall be chargeable on commercial imports of fabrics," the notification said.
SRO 898(1)/2013 does not differentiate between the finished and raw fabric for levying sales tax at 3 percent rate.
Under the Finance Bill (2013), the Federal Board of Revenue (FBR) had initially introduced 17 percent sales tax on finished goods. However, this tax was later on reduced to 5 percent through notification 682(1)/2013.
Fibre2fashion News Desk - India