Cotton yarn prices decrease in Indian market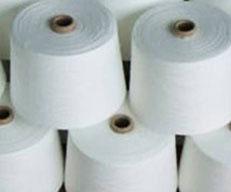 The prices of cotton yarn have declined in the Indian market by around Rs. 2-3/kg on October 22, 2013, due to weak demand from downstream fabric manufacturers.
On Tuesday, October 22, prices of single carded cotton yarn in the Indian market were Rs. 163/kg for 10/1 KW, Rs. 188/kg for 20/1 KW, Rs. 220/kg for 40/1 KW and Rs. 250/kg for 60/1 KW.
Similarly, prices of single combed cotton yarn were assessed at Rs. 178/kg for 10/1 CW, Rs. 203/kg for 20/1 CW, Rs. 218/kg for 30/1 CW, Rs. 240/kg for 40/1 CW and Rs. 270/kg for 60/1 CW.
Fibre2fashion News Desk - India