Inkcups Now adds Frank Xiao to China sales division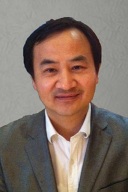 Inkcups Now is proud to introduce Frank Xiao – China Sales. Inkcups Now has been steadily increasing its presence in the Asian market over the past 5 years with the addition of 4 strategic distributors covering 9 locations including warehouses throughout.
Frank is a welcome addition to the Inkcups Now team. Centrally located in Shanghai, Frank will focus his sales in the Shanghai, Jiangsu and Zhejiang provinces.
Concentrated in the garment printing / technology market, Frank spent over 8 years in the heat transfer industry as an experienced salesman selling labels and developing relations all over China. He has worked extensively with brands, designers, manufacturers and print factories in order to ensure 100% customer satisfaction.
Inkcups Now Corp. is the leading provider of equipment, ink and supplies for Garment Tag Printing. We have assisted hundreds of companies (from world-wide corporations to small decorating shops) switch to Tag Printing and benefit immensely.
Inkcups Now