Lanxess successfully completes increase of share capital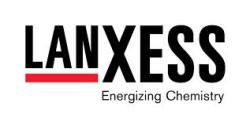 LANXESS AG has successfully completed the increase of its share capital, announced on 7 May, 2014, through an accelerated bookbuilding process.
The new 8,320,266 bearer shares of the company were placed with international institutional investors at a price of EUR 52.00 per bearer share. The placement resulted in total proceeds of around EUR 430 million.
LANXESS is a leading specialty chemicals company with sales of EUR 8.3 billion in 2013 and roughly 17,000 employees in 31 countries. The company is currently represented at 52 production sites worldwide. The core business of LANXESS is the development, manufacturing and marketing of plastics, rubber, intermediates and specialty chemicals.
LANXESS is a member of the leading sustainability indices Dow Jones Sustainability Index (DJSI World and DJSI Europe) and FTSE4Good as well as CDP's Climate Disclosure Leadership Index (CDLI).
LANXESS