AWI consults on future of genetic benchmarking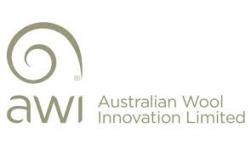 Having invested $4.9million in genetic measurement and benchmarking over the past decade, Australian Wool Innovation (AWI) has consulted with industry to help determine its future direction in this area.
AWI investment seeks to increase profitability through optimised breeding tools. Such measurement and benchmarking occurs through wether trial results, central test sire evaluation sites and MERINOSELECT's database of Australian Sheep Breeding Values (ASBVs).
In July 2013 the AWI Board refunded the AWI and Meat and Livestock Australia (MLA) Sheep Genetics Agreement for research, development and extension in MERINOSELECT until June 2015.
The AWI Board has requested AWI management consult with ram breeders on the potential for further commercialisation of its three genetic benchmarking projects, MERINOSELECT, Merino Sire Evaluation and Wether and Ewe Trials. This consultation was to look at future roles and responsibilities of ram breeders and AWI and the relevant governance models that could be implemented in the future.
Australian Wool Innovation Limited