SDC's 'National Conference' to be held in Mumbai on June 6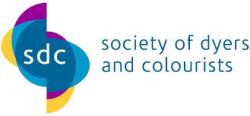 SDC EC had announced its National Conference 2014 with the theme 'Sustainable Innovations in Colouration', which is to be held in Mumbai at the Textiles Committee-Prabhadevi, on the June 06th, Friday. This will be a full day event.
The Conference hopes to identify existing problems and address them with suitable solutions, as espoused by leading stakeholders and suppliers in the field of textile colouration and processing.
A strong line-up of well experienced speakers will present papers on this theme.
SDC