Kornit names Sanjib Baruha as Sales Manager for India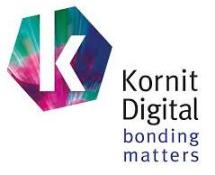 Kornit Digital announces the appointment of Mr. Sanjib Baruha to the position of Sales Manager for India.
Sanjib brings with him more than twenty years of experience in Sales/Marketing/Business Development, related to the Graphic Arts industry in the Indian subcontinent. For the most part, Sanjib's work focused on introducing technology and/or equipment, and establishing and managing direct and indirect related sales and support channels.
Sanjib joins Kornit Digital from Zund, the world's leading manufacturer of digital cutting solutions, where he served as Sales Manager for India. Prior to his role at Zund, Sanjib held several sales positions in Durst Phototechnik, Scitex Vision and Vutek.
Sanjib, who will be based in Delhi, will be responaible for all sales activity in the Indian, Bangladeshi and Sri Lankan regions.
Kornit Digital