China's textile & apparel exports grow steadily in H1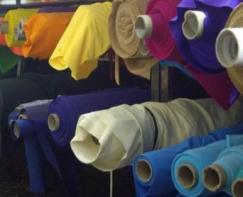 The exports of textiles and apparel from China showed a steady growth during the first half of this year, according to the latest data.
China's exports of textiles, excluding apparel, increased by 4.2 percent year-on-year to US$ 53.298 billion during January-June 2014 period, Customs data showed.
Similarly, apparel exports grew by 4.1 percent year-on-year to $79.184 billion, showing an overall steady growth.
In June 2014, China's textile exports increased slightly to $9.26 billion, while its apparel export growth rate accelerated to 10.3 percent to register $16.387 billion.
Fibre2fashion News Desk - India