All-Asia appeal of ITMA ASIA + CITME 2008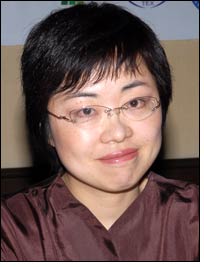 Organisers of the first-ever combined ITMA ASIA + CITME textile machinery show are aiming for a multinational event – with large numbers of trade buyers from the key textile-producing nations across the whole of Asia among the expected 100,000 visitors.

The exhibition, to be held in Shanghai from July 27 to 31 this year, will attract a massive audience from China itself, as delegates from the world's most powerful textile manufacturing country seize the opportunity to view latest machinery and technology from more than 1,000 exhibitors.

There are already signs of strong interest from visitors throughout the Asian region, as online pre-registrations and group bookings from international textile organisations start to stream in.

To attract even more buyers to the show an intensive promotional campaign to spread the ITMA ASIA + CITME message to many key countries has already started.

"We are confident that we will see a very significant level of visitors from all the major Asian countries," says Maria Avery, Secretary General of CEMATEX, "and we are keen to develop this aspect of the exhibition to maximise the benefits of the new combined-show concept for both exhibitors and visitors."

CEMATEX, the European Committee of Textile Machinery Manufacturers, is joint owner of ITMA ASIA + CITME 2008 together with a Chinese consortium made up of CCPIT (Sub-council of Textile Industry, China Council for the Promotion of International Trade),CTMA (China Textile Machinery Association), and CIEC (China International Exhibition Centre Group Corporation).