Budget impact on Textiles and Apparels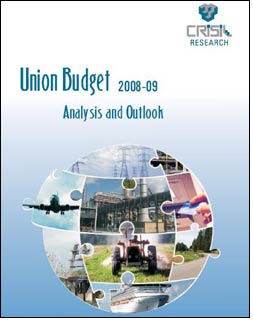 CRISIL's Impact Analysis of Union Budget 2008. CRISIL release analyses and views on the Union Budget 2008 announcements and how they impact the Indian Economy, Industries and Companies.

The sharp appreciation in the value of the rupee vis-à-vis the dollar and the euro has affected garments and home textile exports to the US and EU. To protect exporters, the government had raised the duty drawback and DEPB rates by 3 per cent in July 2007.

While this has partially offset the loss resulting from the rupee appreciation, the overall impact has been severe pressure on the margins of exporters having large dollar exposures.

The Indian textile industry continues to be characterised by high level of fragmentation across the value chain, and a weak weaving and processing sector. Although the TUFS has encouraged investments, there has been a considerable skew in investment towards spinning.

To correct this imbalance, the government announced some modification to the TUF scheme by lowering the interest rate subsidy for spinning from 5 to 4 per cent, while retaining it at 5 per cent for other constituents of the value chain. There is a need for greater investments in the weaving and processing segment to improve India's competitiveness as a key supplier of garments and made-ups in the global market.

Cotton and Cotton yarn:
• CRISIL Research expects cotton yarn demand to grow at a CAGR of around 6 per cent in the medium-term, driven by strong demand from the domestic market, which accounts for around 67 per cent of cotton yarn demand. While demand growth continues to be robust, there has been considerable capacity addition in spinning, resulting in an oversupply in the sector.

• Global cotton production in 2007-08 is expected to fall, while India will be the only major cotton producing nation to experience a bumper cotton crop. With global cotton consumption expected to outstrip production, cotton prices are likely to increase. CRISIL Research expects domestic prices to increase by 6-7 per cent, which would exert pressure on the margins of spinners.