SIMA welcomes textile clusters in Bhiwandi & Erode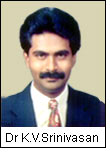 The highly labour intensive textile industry which can shoulder major responsibility for inclusive growth of the country has been overlooked in the Union Budget 2008-09, reacted Dr K V Srnivasan, Chairman, SIMA.

In a Press Release issued, he said that while the industry was hoping some relief measures in order to overcome the recession faced by the industry in the aftermath of sudden appreciation of Rupee against US Dollar (around 15%), high bank interests (5%), high cotton prices (20%), etc, no relief measures have been announced in the Budget.

Dr Srinivasan mentioned that the industry was demanding for reduction in import duty on cotton from 10% to 5%, exemption of cotton from special CVD, withdrawal of 1% drawback extended for cotton export, refund of local levies, reduction of customs duty and excise duty on manmade staple fibre from 7.5% to 5%, withdrawal of customs duty on furnace oil imports for captive consumption by textile industry and reduction in mandatory excise duty, withdrawal of customs duty on textile machinery except spindles, etc, in order to compete with the countries like China, Pakistan, Bangladesh, Sri Lanka and Taiwan, which have competitive edge over India.

He further stated that demand of the industry in respect of one year moratorium period for repayment of loans and interest to prevent many textile units becoming NPA, has also not been considered in the budget announcement. He pointed out that the government has alsofailed to compensate the run away appreciation of Rupee against US Dollar.