Gramya integrates designs using natural fibres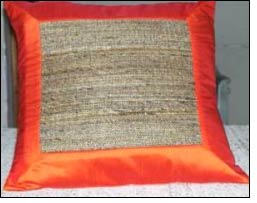 Gramya Turnkey Services (Pvt) Ltd was incorporated in the year 2003 mainly to work with the artisans for promotion of the craft and the crafts people partnering with the NGOs like Initiatives for Development Foundation (IDF) Bangalore.

The Board of Directors have a rich experience of two and half decades in the field of Development Banking and Creation of micro enterprises involving the collective actions of the artisans.

Natural Fibre Craft Centre is established at Lakkavvanahalli 160 KMs away from Bangalore in Karnataka. Consistent efforts are made to develop this activity into a cluster activity involving more than 200 women artisans from the vulnerable sections of the society located in the five adjacent villages in Hiriyur Block of Chitradurga District.

• To develop the skills of the artisans to be self reliant through engaging them in the ethnic crafts using the renewable sources of raw materials available within their own locality.

• Gramya integrates the designs using the Natural Fibres like Banana fibre, Korai Grass, wool etc.

• To support and sustain their collective action by designing Group Enterprise of their own.

• Fair trading of the products made by these women artisans under the banner 'Gramya'.

• Involve the Proactive Agencies in the Endeavour, namely the Development Commissioner (Handicrafts), Ministry of Textiles Government of India, National Bank for Agriculture and Rural Development (NABARD), Initiatives for Development Foundation, IDF, Bangalore and other Developmental Agencies.