Exhibe Peru 2008 to promote handicraft & fashion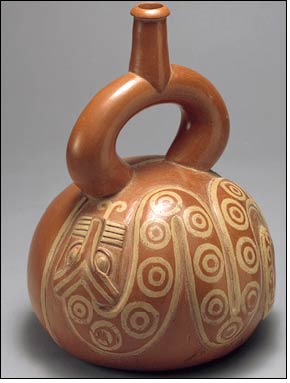 The Ministry of Foreign Trade and Tourism (Mincetur) has organized a fashion and art exhibition named Exhibe Peru 2008, that will continue to pull the crowds from July 18 till July 27 at Parque Central of Miraflores.

The ten day event aims to elevate the fashion and handicraft sector of the nation that echoes the rich, vibrant, colourful and lively Peruvian culture.

This annually held expo is in its fourth successful year and is offering a wide variety of products to the spectators. The items displayed include beautifully carved wooden boxes, ceramics, fashionable accessories, paintings and hand woven rugs and tapestries.

Exhibe Peru encourages artisans that belong to various regions and supports the use of different raw materials and techniques to create a outstanding piece of art. A fashion show was also held immediately after the opening ceremony, that featured collections by local designers. The garments reflect the beautiful blend of tradition and modernity that enhances the beauty of the clothes.

This initiative was taken by the Government body after realizing immense potential these two sectors have in strengthening the economy of the country. The organizers are overjoyed with the response they are receiving, as every year the number of visitors seems to be rising.