NY cotton futures drop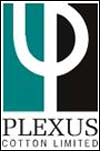 NY futures dropped considerably since our last report on February 5, with May falling 566 points to close at 44.68 cents, while December gave up 482 points to close at 50.67 cents.

This latest collapse of the futures market was certainly not unexpected since there were plenty of red flags for both fundamental and technical traders in the weeks leading up to it. Mills were resisting paying the higher prices that a strong futures market was implying and there is plenty of supply from a multitude of origins weighing on the market. It was therefore only a matter of time until some of these eager sellers would begin to undercut each other.

With world prices being capped, the futures market was unable to extend the rally any further and once the uptrend line caught up to the market, the resulting crossover triggered a wave of spec selling. Speculators had been the main sponsors of this uptrend that lasted for about ten weeks, but once the technical breach occurred they moved decidedly to the short side, as the latest spec/hedge report clearly indicates.

Spec shorts added 11'069 contracts last week, while spec longs liquidated 2'831 contracts, for a total of 13'900 contracts net short. This was a huge shift considering that open interest amounts to only 118'000 contracts these days.

The trade was on the other side of this spec selling, with trade shorts covering no less than 16'945 contracts (= 1.7 mio bales), while trade longs liquidated 3'045 contracts. This large drop in spec shorts seems to lend credence to reports that US exports sales had been excellent since prices broke, with the whisper number for tomorrow's export sales report at around 400'000 bales. Thanks to the fact that Central Asia and India are still dragging their feet, the US and African origins are still able to capture most of the export business at the moment.

The US has by far sold the biggest percentage of its exportable surplus, with sales for the marketing year now at around 9.5 mio statistical bales, although shipments are lagging behind at around 6.3 mio bales. Nevertheless, while the US is getting comfortably close to the latest USDA export estimate of 11.5 mio bales, with still six months to go in the marketing year, other origins are lagging far behind their objectives.

While the fact that US sales are at a fairly advanced stage could be interpreted as supportive to US prices, this is not necessarily the case because it is the world price (AWP) that marks the starting point for any US price calculation. Therefore, if foreign sellers finally wake up and push their cotton into the world market via more aggressive pricing, they will force US values down as well.

The only way for US prices to rise relative to its competition would be if 'equity' values (the price to acquire loan cotton) were to go up, but that is not happening as there is still too much cotton available at this point and equities are like call options with the clock ticking against them.

news category
---
Related Categories:
E-News Insight