Solvent Free completes installation of SMART Wet Cleaning System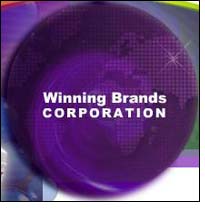 Winning Brands Corporation reports that its Solvent Free Solutions Team has completed another land-based conversion and installation of the SMART Wet Cleaning alternative to conventional dry cleaning.

With announcement that Stop and Clean Dry Cleaners of Hamilton, Ontario has re-launched as a solvent-free operation,a tipping point may be approaching the dry cleaning industry in North America.The successful conversion of an operation as "typical" to the industry as Stop and Clean symbolizes that a brighter future for this industry may be possible. Environment advocates and governments in North America have expressed growing concern about the effect of conventional dry cleaning solvents in their communities – and those governments are introducing strict control regimes.

The SMART Wet Cleaning System has been best known for its highly successful conversion of a fleet of cruise ships to this method – a setting where water quality is a top priority. Regulators and others are noticing that the SMART Wet Cleaning System may be passing beyond any reasonable doubt of it being a totally viable alternative to the conventional dry cleaning process that we have known for decades – but without its controversies.

"There are still thousands of old fashioned dry cleaning operations everywhere" says Solvent Free Solutions Team Leader George Loney, a veteran in the field for years. "It's obvious how much the typical traditional dry cleaner can benefit financially from today's new focus on the environment." he says. Loney points out that the dry cleaning plant conversion in this case has several characteristics which make it a useful model because it is so recognizable as the "local dry cleaner" familiar to us all.

"You've got to give the early adopters credit for being real leaders in their community. For example, Salim Lawji, the owner of Stop and Clean, deserves recognition. He's ahead of the curve. This type of new environmental initiative is exactly what is being talked about on the news right now – the environment as an opportunity for people, rather than as a problem. This is the practical example – this is what policy makers should be studying" Loney emphasizes.

Why is there such enthusiasm by Loney for the completion of the most recent installation? It may be the startling statistics for reduced operating costs and improved eco-responsibility. The waste water is now so benign that it can be considered ordinary grey water for municipal recycling. Stop and Clean's consumption of electricity and gas used in equipment operation will decline on a pound for pound basis, as well delivering financial and ecological benefits.

The shop's capacity will double from approximately 35 lbs per hour to approximately 70 lbs per hour, yet the physical footprint of the equipment is smaller. The removal of dry cleaning solvents from the operation of Stop and Clean Dry Cleaning bodes well for its future – a decision that could give a new lease on life to dry cleaners everywhere affected by suddenly stringent controls on the use of traditional solvents.