NY futures close slightly lower this week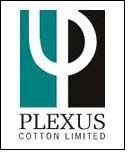 NY futures closed slightly lower this week, with May dropping 44 points to close at 44.24 cents, while December gave back 90 points to close at 49.77 cents.

After the market did close lower in 10 out of 11 sessions, it was overdue for a bounce and this morning's surprisingly strong export sales report provided a reason for values to probe higher.

For the week that ended on February 19, US export sales were reported at 589'200 running bales, the highest so far this marketing year. Combined with the 438'200 running bales that were committed the week before, the two-week total amounted to a very robust 1.03 mio bales and brings the season's total to 10.35 mio statistical bales. However, while the pace of sales has been excellent, weekly shipments of just 153'500 running bales continued to disappoint.

With just 6.45 mio statistical bales exported so far, the difference between sales and shipments has now reached 3.9 mio statistical bales. When we look at who these outstanding sales are owed to, we have China on top of the list with 1.01 mio running bales, followed by Mexico (0.56 mio), Turkey (0.37), Indonesia (0.35), Vietnam (0.21), Pakistan (0.20), Thailand (0.18), Bangladesh (0.15) and South Korea (0.13). These nine markets add up to about 3.19 mio running bales (3.3 mio statistical bales) and account for 85% of all unshipped commitments.

Traders are scratching their heads about this growing disparity between sales and shipments. One possible explanation is the availability of credit, or rather the lack thereof. While mills like the price of US cotton and are therefore willing to conclude new business, they may find it increasingly difficult to produce timely letters of credits due to the ongoing credit crunch.

As we have pointed out last week, the fast pace of US exports is certainly cause for optimism, but it does not necessarily pave the way for higher prices. While US cotton is capturing a lot of business lately, the competition is falling behind in its effort to dispose of the huge inventory at hand, and with every passing week there are fewer slots open at mills. This is likely going to keep the AWP depressed in the foreseeable future, which in turn allows the US to remain competitive.

For the coming week the AWP will be set at 34.40 cents, down 71 points from this week. The two US quotes are currently the cheapest in the index as other origins are still reluctant to aggressively drop their prices. However, even if the two US quotes were out of the index, the AWP would only go up by 21 points to 34.61 based on this morning's quotes of the five next cheapest origins.

The following table shows the share that US cotton has already captured in the world's largest import markets. In Mexico, US sales to date amount to 99 percent of the expected total for the season and they are above 50 percent in China, Turkey and Vietnam, while they are approaching that level in Indonesia. In other words, competitors will have to fight for a rapidly diminishing piece of the pie in these markets.